Young Breeder, Saje Bayes, breathing new life and ideas into the Appaloosa Industry
Appaloosa News follows Saje on Facebook and recently saw her post that one of her Tik Tok videos was up to almost half a million views.  Her post inspired us to get on Tik Tok, make an account and check it out.  As of the writing of this article, three days after one of her videos posted, said video has over 1,100,000 views.  Yes, you read that correctly, over 1 million views.  This amazing use of social media to market not just her farm but the Appaloosa horse prompted us to have a chat with Saje, get to know her a little better and check out her social media marketing style.
Saje began her journey with horses when she was 14 years old. She began by taking lessons and showing at the Newton Saddle Club and the Kansas Saddle Horse Association shows. These were smaller shows and a great place to start. Saje had a lot of fun at these shows and showed in English Pleasure, Trail and Halter.
Saje's interest in horses grew when she got her second horse, Dove, who was a grade Appaloosa mare.  Dove was a great cow horse and was game to do anything with Saje.  Dove sparked Saje's love for the Appaloosa by showing her how versatile the breed could be.  Her favorite memory with Dove is of rounding up cattle.  Dove would tear after the cattle and try to bite them.  Dove loved her job, and she was a lot of fun to ride. Saje said Dove had a heart of gold but was tough as nails.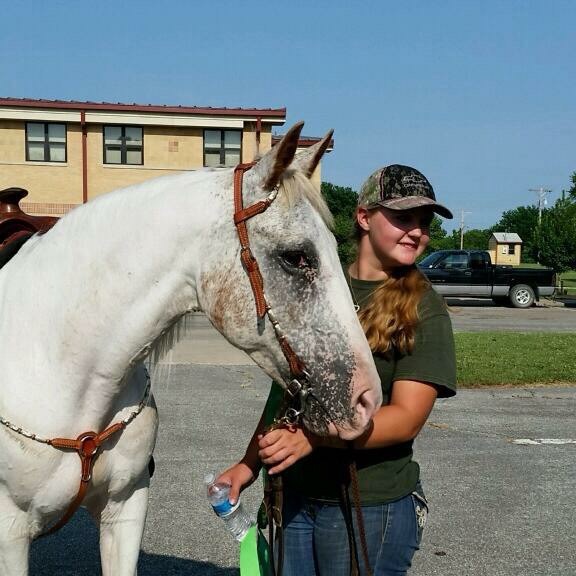 Initially, Saje had no intention of becoming a breeder.  She just wanted to own and show.  The more involved she became with her Appaloosas, the more she started to think about how to be part of the breed and leave a positive mark by breeding good quality horses that everyone can enjoy.  As her eye turned toward breeding, Saje started to look for soundness and confirmation in horses she considered adding to the herd.  Color is particularly important for her too, but she does not want to sacrifice function for color.  The ultimate goal is a well put together, functional horse with color.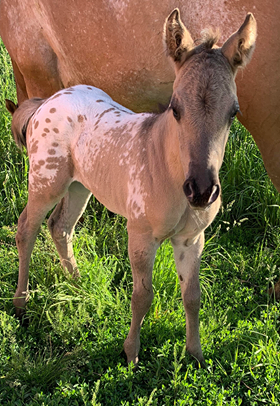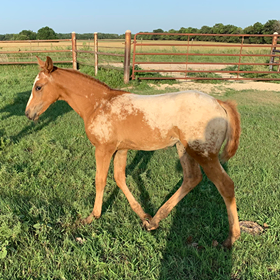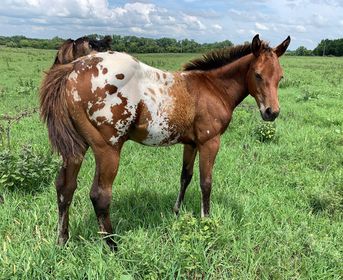 Saje is proud of her young breeding farm, GWS Appaloosas.  In the two years since she started, they have sold foals to all parts of the country and soon have a filly heading off to Finland.  Another great achievement is her young stallion being Top Ten in the nation in the Foundation Halter Stallions class.  Saje wants to continue to breed quality, functional Appaloosas with color that succeed no matter what venue they end up in.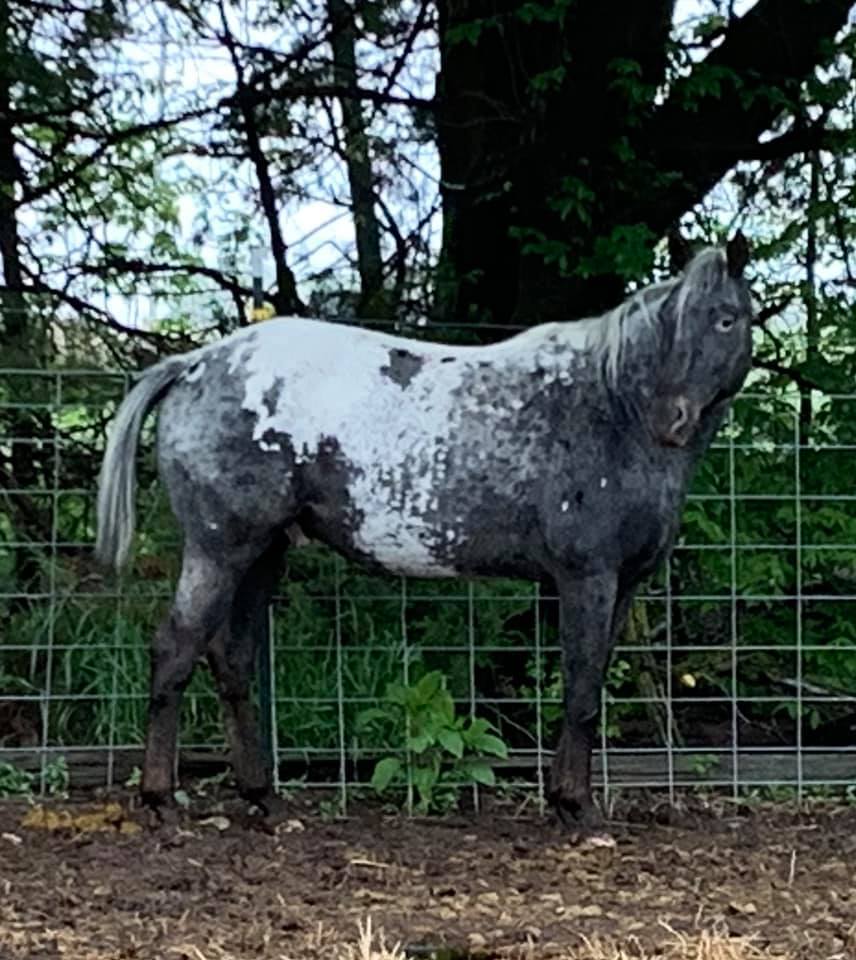 Social Media:
Appaloosa News particularly wanted to know about Saje's use of social media. In a quick search of Tik Tok, there are very few Appaloosa farms, breeders or trainers on the platform.  Most posts with the #appaloosa are private owners.  Many people are using Facebook and Instagram for marketing but very few have migrated to Tik Tok (where many of the Facebook and Instagram users are migrating). 
Saje, as a millennial, has a natural affinity for social media.  She chose to market her breeding program on social media as a way to get exposure.  People all over the world can see her horses and her breeding stock as well as get to know her. Though using social media to market was a definitive choice, she is surprised by how much attention her posts have garnered.  Her loudly colored colt, Wicket, gets a lot of attention. 
So, what advice does this social media marketing master give us?  Use good, eye catching photos and videos.  Social media seems to love Appaloosas with color.  You need to post pretty frequently, so she suggests posting everything from show content to daily snippets of life.  Engage with your audience as well.  That Tik Tok post with over a million views is a video of Saje, with Wicket, answering questions about her horses, her program and just Appaloosas in general.  Without intending to, Wicket has become an ambassador for the breed on Tik Tok. 
The Appaloosa community is lucky to have new enthusiasts and we are also super lucky to have Saje with her knack for letting the world know how fabulous Appaloosas are!