Welcome to the first installment of our Meet Your Neighbor blog series!
Since it is April now, we were hoping to be able to start sharing stories of horse show successes and events. However, given the global health crisis, that is on hold. While we hope that show season will resume at some point this year, we thought it a good time to start to focus on the people who love and support the Appaloosa breed.
Our first Meet Your Neighbor spotlight is on Nicole Twiss of Sport N Spots Appaloosas. Nicole hails from Pennsylvania and she and her equine offspring can be seen at all types of horse events from 4-H to the Appaloosa Youth World Horse Show. Let's learn more about Nicole….
Nicole grew up in rural Pennsylvania and recalls that her mother told her that her first spoken word was pony. At 6, her mother would catch her luring the neighbor's horse to the fence with carrots and crawling up onto her back to sit there. Nicole started as a "barn rat" at the farm of Rick and Ruth Crist who bred and raised Appaloosa horses. They had a stallion named Mr. Red Rum. Nicole fell in love with the stallion and spotted horses at the Crist Farm. Nicole continued her childhood horse obsession with other neighbors and their horses whether they be Icelandic, Arabs, Quarter Horses or Off The Track Thoroughbreds and she credits the OTTB farm for teaching her to ride.
Nicole found her permanent barn home as a child at TWH Farm with John and Norma Criblear.  It was here that she caught the horse show bug full force and loved traveling up and down the east coast showing horses.  In her late teens she was given an Appaloosa mare, Frosted Red Wine (Dixie), to ride and train.  Dixie was an athletic mare who started in the hunter ring and they ended up showing jumpers.  Nicole and Dixie loved jumpers but, unfortunately, Dixie came down with heaves at 13 which ended her jumping career.  Unsure of what to do with her mare next, Nicole decided to breed her.  This decision altered the trajectory of Nicole's involvement in horses.  From the moment that Dixie had her first foal, Nicole's passion moved from riding to breeding. Under the guidance of Christine Brady, who stood the stallion King Goer, Nicole built a breeding herd of 6 mares and a stallion and focused on the Appaloosa Sport Horse Industry.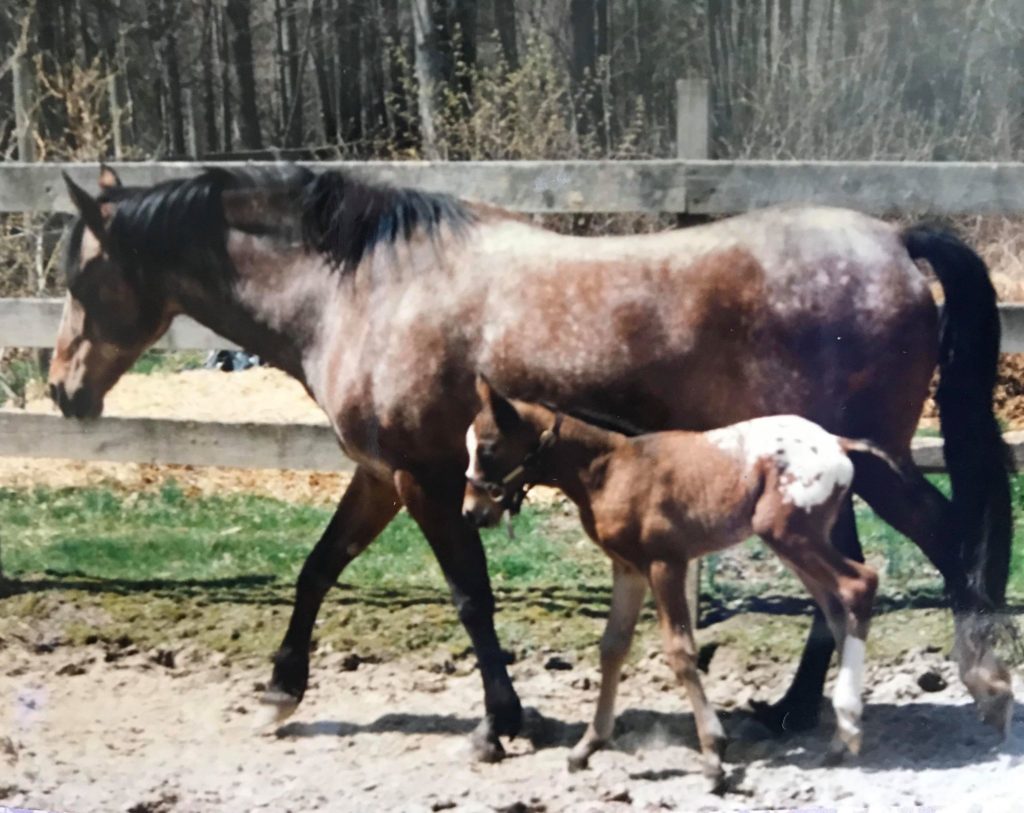 Over time, Nicole's breeding focus has evolved from breeding Appaloosa Sport Horses to breeding quality youth and non pro all-around horses.  Nicole feels that there is a large gap in the Appaloosa market.  There is a need for sound, good minded horses that can be maintained at home, be family members, and also perform well in the show pen.  Her current breeding priority is to put foals on the ground that can help to fill that gap.
When asked about her favorite memory with Appaloosas, Nicole said that it has to be her first trip to the Appaloosa World Show.  She took NL Seeuraiseumoonu, a gelding that she bred and raised to show in halter.  Despite feeling overwhelmed by her first experience at a World Show, Nicole and Moon brought home a 6th place in the Non Pro Halter Geldings and a 6th Place in the Open Halter Geldings where Moon was shown by Ray Burchett.  When not dominating the halter classes, Moon served as Nicole's son's leadline mount.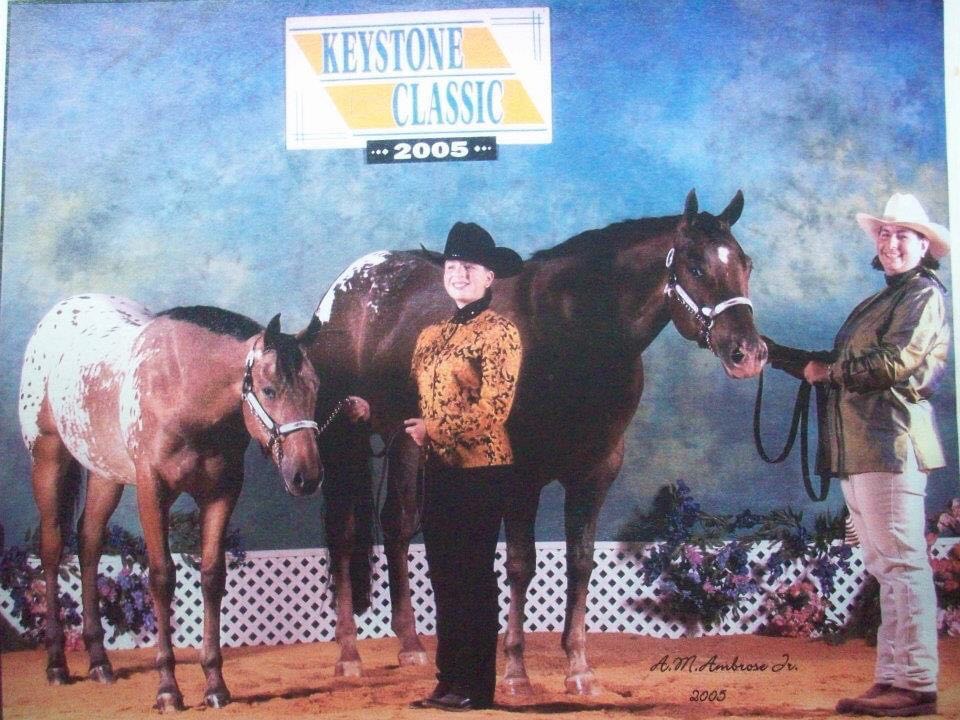 Nicole and the horses she has bred have accumulated an impressive list of accomplishments.  She is most proud of last year's show season.  Nicole is a "do it yourself" Non-Pro.  Last year her goal was to show her mare NL One Sugar Inmyte (Charlotte) to her superior in the halter events.  She did this and more.  Charlotte ended up Year End High Point in the nation in Aged Mares and Non Pro Mares.  She also won her territory in these classes.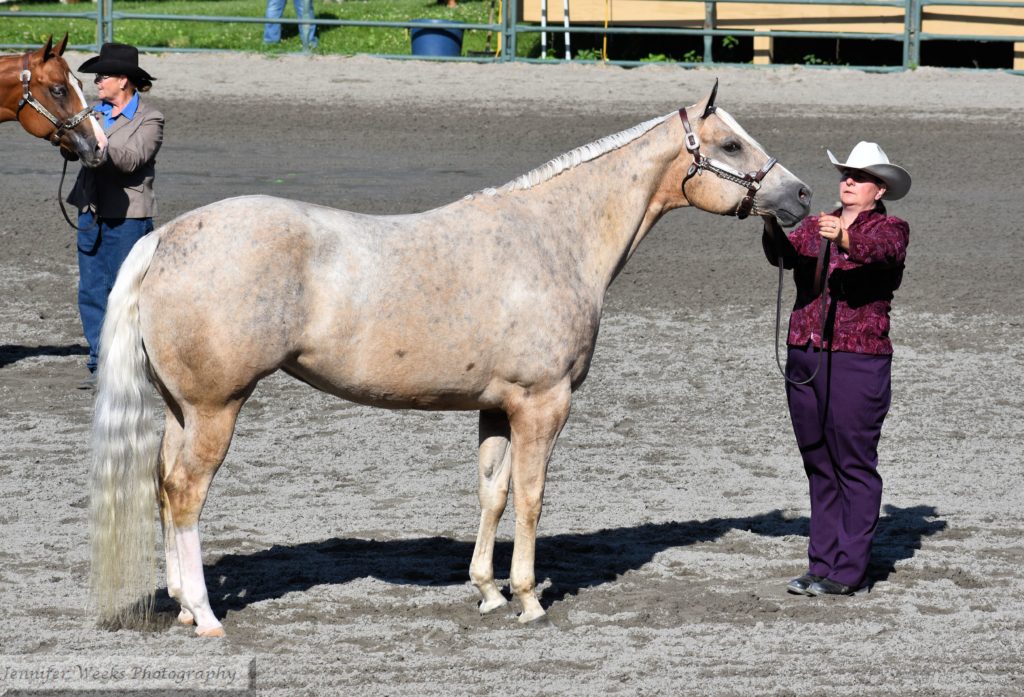 What else goes on Nicole's best moments list?  Often, these are the accomplishments of horses she has bred and sold to owner's who have gone on to do great things.  She has bred/raised a Dressage at Devon Champion.  She has also bred horses that have gone on to achieve over 25 4-H State Championships, a Colorado Rangerbred National Champion, Youth World and World Show tops 5s and top 10s and too many regional awards to count.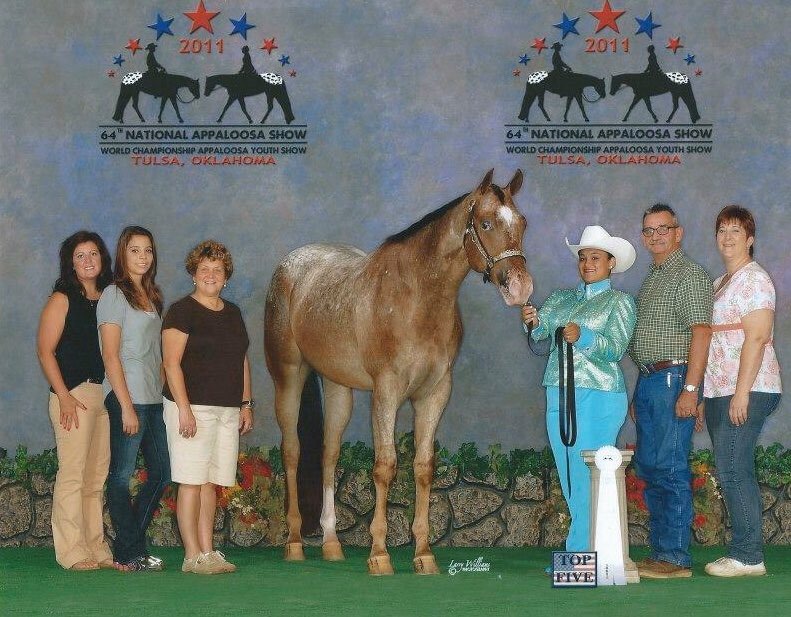 As much as Nicole loves halter horses, she is passionate about her breeding programs newest focus of all-around horses.  She will continue to breed sound, good minded horses that will be prepared to take youth and non pro owners to the show pen in the all-around events while becoming part of the family.