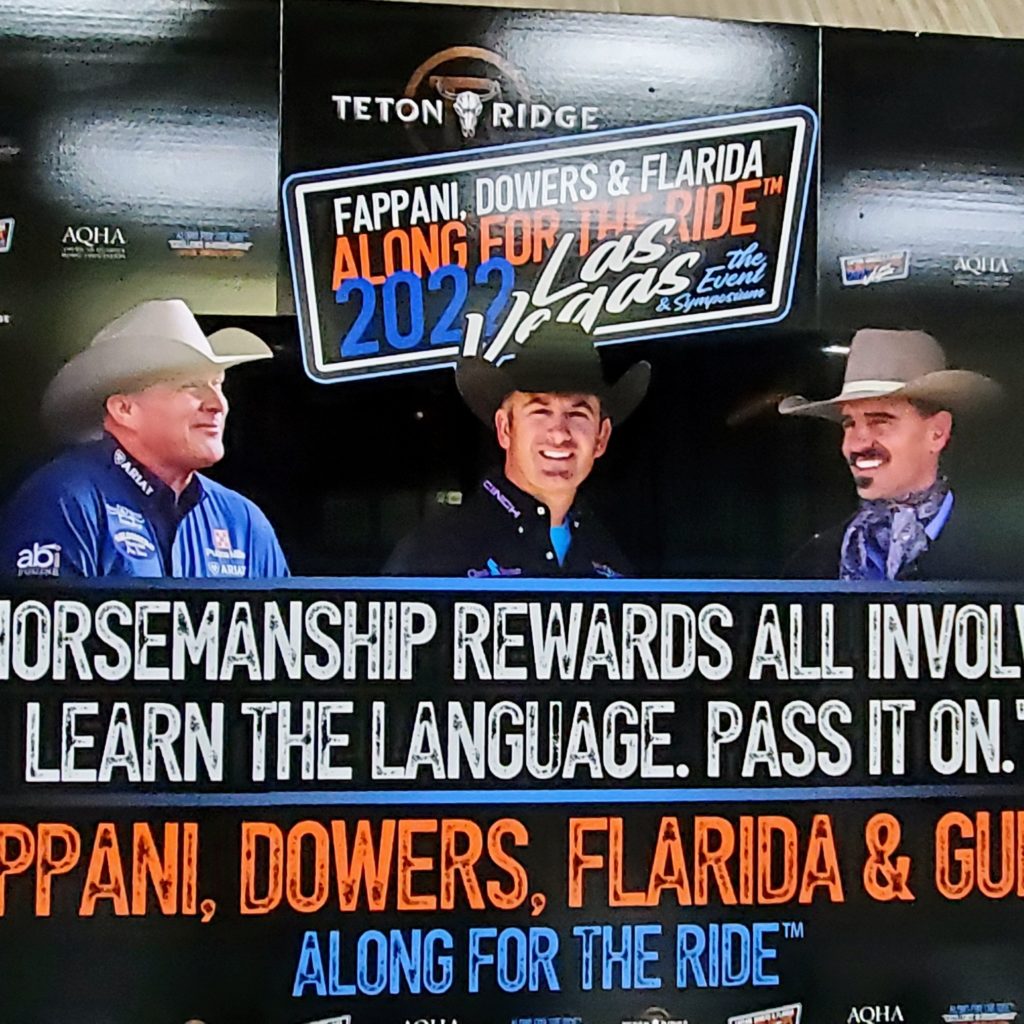 If you are someone who follows reining, the name Andrea Fappani is a household name. He is currently the highest earning NRHA professional with winnings over $7 million. What many don't know about him is that he is passionate about horsemanship and education. His Podcast, Along for the Ride, started a few years ago and focused on conversations with other reining trainers. The guest list has expanded into other avenues of the equine industry to include high performing trainers from other disciplines including western pleasure.
The latest educational venture by Fappani, sponsored by Teton Ridge, is a three-day clinic whose main clinicians are Andrea Fappani, Shawn Flarida and Nick Dowers.  There will be a number of guests joining them along the way.  Today's special guest was Aaron Moses who is a huge name in the Western Pleasure industry in the Quarter Horses. 
The day started out with Nick Dowers, an accomplished reined cow horse trainer, starting two two-year-olds.  The morning session moved them through groundwork to saddling.  This morning they will have their first ride.  If you have never seen Nick Dowers give a clinic, I highly suggest you do.  He has an excellent way of explaining everything his is doing and the purpose behind it.  To be honest, I have always been a bit annoyed by all the flag waiving.  Nick has changed my mind.  He thoughtfully and intelligently explained the reason behind each use of the flag and what he was looking for from the horse in response to each use of the flag.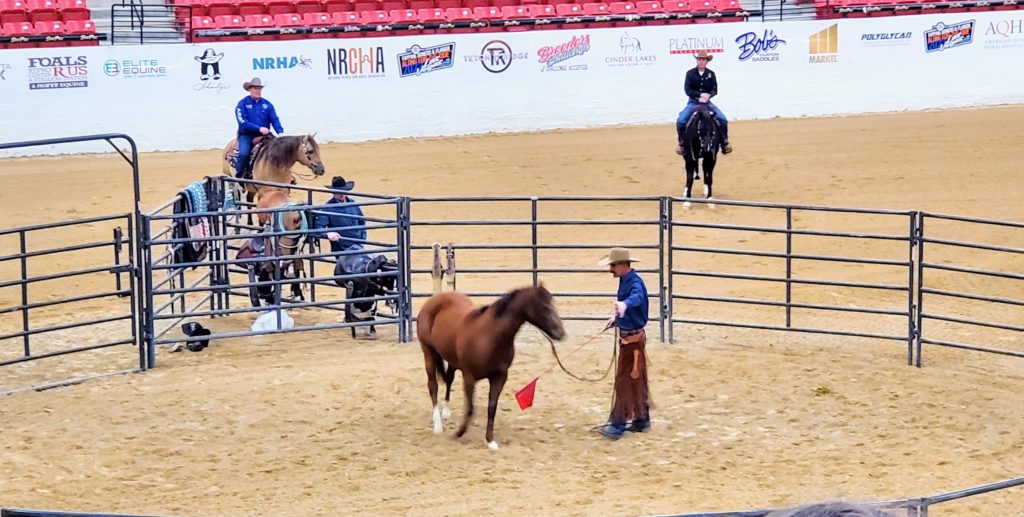 The afternoon session focused on the first 30 to 60 days with a two-year-old. Each rider shared their philosophy on what they do with a two-year-old early on and what they are looking for.  This was the point in the day when Aaron Moses joined the riders.  It was immediately evident that his way of working with a two-year-old is very different from the reining and reined cow horse trainers.  It was parsed out beautifully in the discussion.  A pleasure horse needs collection and body control early on so they can learn to control the hind end and help create drive and long strides.  Reining horses are initially looking for much more movement in the front and don't focus on the hind until later in training.  Neither way of doing things is incorrect, it just depends on the goal for the horse. 
Ultimately, no matter what the discipline, training is about the use of pressure and release.  One of the main things all the clinicians shared was that they prefer to provide the opportunities for the horses to figure things out for themselves and actually learn rather than the rider muscling them through an exercise or a maneuver.  Muscling them through gets the job done but the horse doesn't actually learn anything. 
The evening was capped off with some food and a live podcast with many greats including Charlie Cole, Bob Avila, and breeder Andre de Bellefeuille